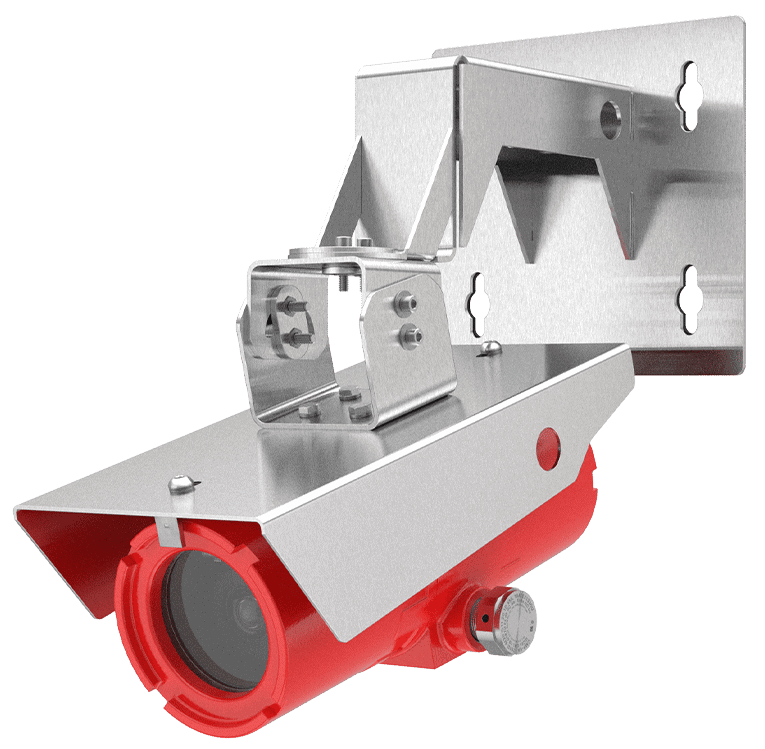 Explosion Proof Fixed Ai Camera
Axis Camera Inside
4-Megapixel Effective Camera Resolution
Up to 60fps
Deep Learning Processing Unit
Built-in cybersecurity features
Included AXIS analytics
Reliable Securing Kit Included
Spectrum Camera Solutions F101-Q1656-BD Explosion-Proof Camera
Certified (NEC, ATEX, IECEx) for use in potentially combustible environments, with 4 MP resolution at up to 60 fps, a 1/1.8" sensor, and advanced low-light technology, the camera delivers exceptional video quality even in poor light conditions. Based on the manufacturer's latest own chipset, it offers support for advanced features and powerful applications based on deep learning on the edge. And object analytics offers highly nuanced object classification. This high-performance box camera includes premium functionality and support for PoE and redundant DC power. Furthermore, built-in cybersecurity features, such as cryptographic compute module, signed firmware and secure boot, and FIPS-certified TPM, prevent unauthorized access and safeguard your system.
Exceptional images with 1/1.8" sensor
Support for analytics with deep learning
Built-in cybersecurity features
Premium camera functionality
Remote zoom and focus
Operating Temperature:
Zone system: -50°C to +60°C
(USA) Class/Division system: -40°C to +60°C
cFMus, ATEX, IECEX, EAC, UKEX/UKCA, PESO* Pending
Class I II III Division 1 Gr B,C,D,E,F,G; II 2 G Ex db IIB+H2 Gb II 2 D Ex tb IIIC T85°C Db
Made in Houston, Texas.
Casing
IP66-rated, powdercoated aluminum chassis
Casing manufactured and certified by Spectrum Camera Solutions, LLC
Certified for GASES:
Hydrogen
Ethylene
Propane
Methane
Certified for DUST:
Metal (Conductive) Dust
Coal (Carbonaceous) Dust
Grain Dust Add Your Heading Text Here Add Your Heading Text Here Add Your Heading Text Here Add Your Heading Text Here