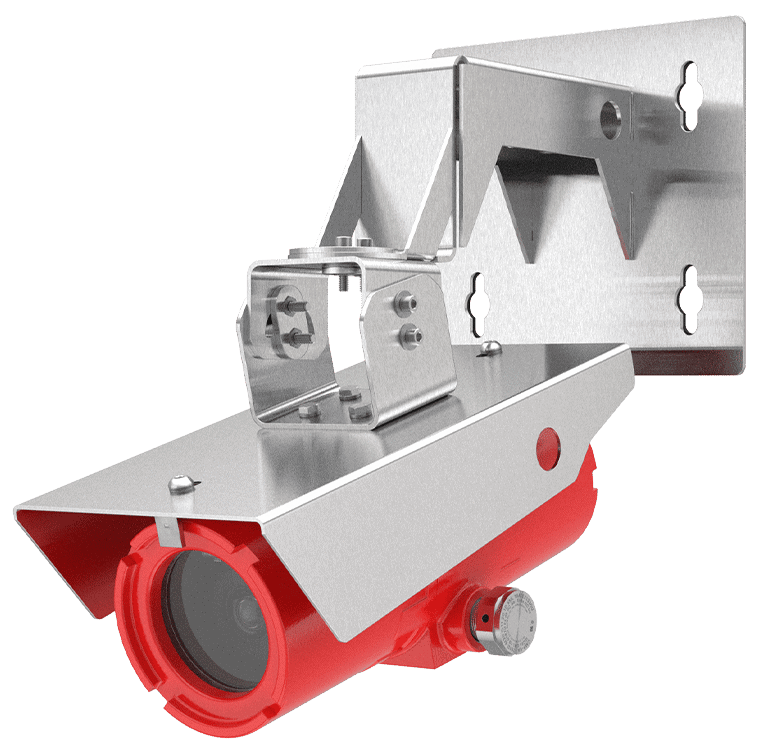 Explosion Proof Fixed Camera
30 fps in 5 MP or up to 180 fps in HDTV 720p
Lightfinder and Forensic WDR
Signed firmware and secure boot
Electronic image stabilization
Zipstream supporting H.264 and H.265
Replacement for Axis 01927-001 F101-A XF P1377 Explosion-Protected Camera
Reliable Securing Kit Included
Spectrum Camera Solutions F101-P1377-BD Explosion-Proof Camera
Certified (NEC, ATEX, IECEx) for use in potentially combustible environments, the lightweight camera offers high quality, high resolution images of objects and people. Featuring advanced low-light technology and advanced WDR imaging, it delivers true colors and great details in challenging light or near darkness. It includes electronic image stabilization for stable images despite vibration. And, intelligent i-CS lens technology facilitates fast and easy installation with remote zoom. Enhanced security features such as signed firmware and secure boot ensure the integrity and authenticity of the firmware. Furthermore, reduced bandwidth and storage needs with support for H.264/H.265 significantly lowers bandwidth and storage requirements.
30 fps in 5 MP or up to 180 fps in HDTV 720p
Low-light technology and advanced WDR imaging
Reduced bandwidth and storage needs supporting H.264 and H.265
Signed firmware and secure boot
Operating Temperature:
Zone system: -50°C to +55°C
(USA) Class/Division system: -40°C to +55°C
cFMus, ATEX, IECEX, EAC, UKEX/UKCA, PESO* Pending
Class I II III Division 1 Gr B,C,D,E,F,G; II 2 G Ex db IIB+H2 Gb II 2 D Ex tb IIIC T85°C Db
Made in Houston, Texas.
Casing
IP66-rated, powdercoated aluminum chassis
Casing manufactured and certified by Spectrum Camera Solutions, LLC
Certified for GASES:
Hydrogen
Ethylene
Propane
Methane
Certified for DUST:
Metal (Conductive) Dust
Coal (Carbonaceous) Dust
Grain Dust Add Your Heading Text Here Add Your Heading Text Here Add Your Heading Text Here Add Your Heading Text Here