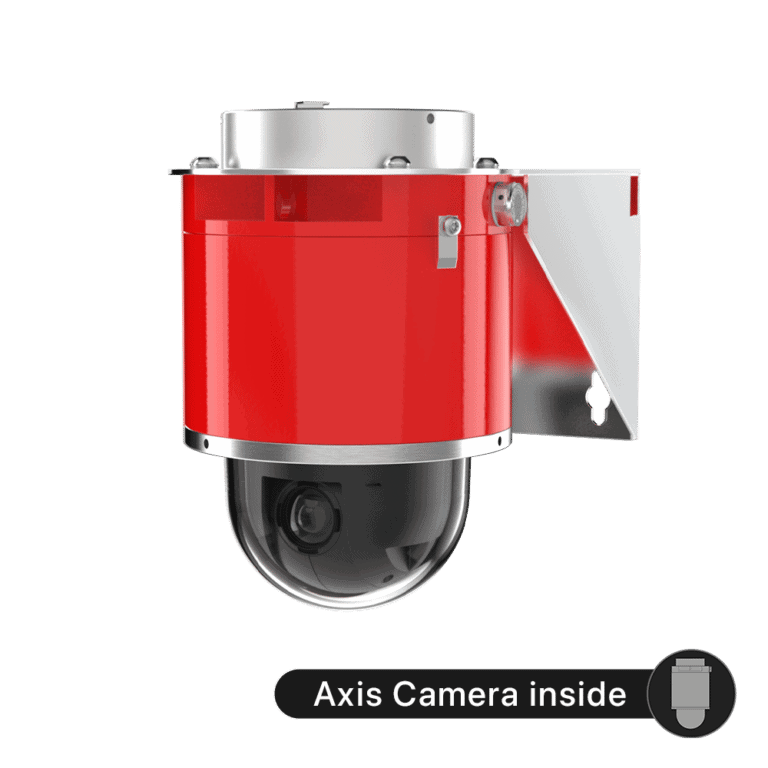 Explosion Proof PTZ Dome Camera
Key Features
HDTV 1080p with 32x optical zoom
Forensic WDR and Lightfinder 2.0
Signed firmware and secure boot
Focus recall and EIS
Zipstream with support for H.264 and H.265
Marine-Grade Aluminum or Stainless-Steel
Reliable Securing Kit Included
Spectrum Camera Solutions D401-X-P5655-E-BD Explosion-Proof PTZ Network Camera
Certified (cFMus, ATEX, IECEx, INMETRO) for use in potentially combustible environments, this product is a cost-effective, high performance explosion-proof PTZ with HDTV 1080p and 32x optical zoom. It features advanced WDR imaging technology for clarity even when there's both dark and light areas in the scene. Advanced low-light technology to captures low-light images with more saturated colors and sharper images of moving objects. It offers electronic image stabilization and enhanced security features including signed firmware and secure boot.
HDTV 1080p with 32x optical zoom
Advanced low-light technology and advanced WDR imaging
Signed firmware and secure boot
Focus recall and EIS
Reduced bandwidth and storage needs technology with support for H.264 and H.265
cFMus, ATEX, IECEx, INMETRO, UKEX/UKCA*, PESO* Pending
Class I II III Division 1 Gr B,C,D,E,F,G; II 2 G Ex db IIB+H2 Gb II 2 D Ex tb IIIC T85°C Db
Temperature range: -20°C to +55°C
Made in Houston, Texas.
The main unit shall be backed by a five years manufacturer warranty.
The product, including all its components, shall not contain any added PVC.
The contractor or designated subcontractor shall submit credentials of completed manufacturer certification, verified by a third party organization, as proof of the knowledge.
Casing (X)
A = Aluminum casing powder coated red
S = Stainless Steel casing 316L
Certified for GASES:
Hydrogen
Ethylene
Propane
Methane
Certified for DUST:
Metal (Conductive) Dust
Coal (Carbonaceous) Dust
Grain Dust Add Your Heading Text Here Add Your Heading Text Here Add Your Heading Text Here Add Your Heading Text Here