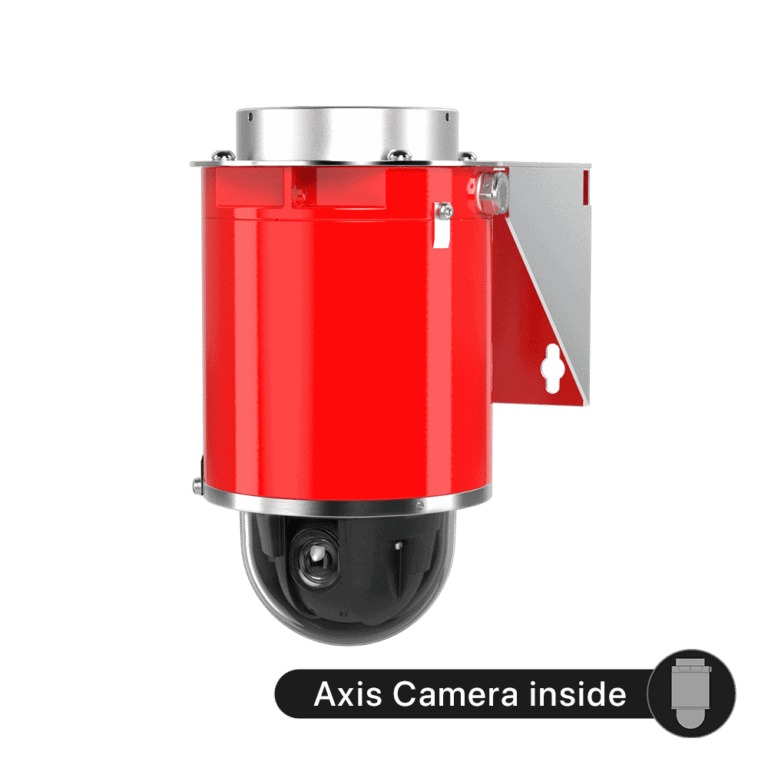 Explosion Proof PTZ Dome Camera
Key Features
HDTV 1080p with 40x optical zoom
Axis Lightfinder 2.0
Autotracking 2 and orientation aid
Built-in analytics
Marine-Grade Aluminum or Stainless-Steel
Spectrum Camera Solutions D201-X-Q6075-E-BD Explosion-Proof PTZ Camera
Certified (cFMus, ATEX, IECEx, INMETRO) for use in potentially combustible environments, this camera offers HDTV 1080p and 40x optical zoom for great overview and excellent detail. Featuring advanced low-light technology, it captures images with more realistic and saturated colors and sharper images of moving objects. It includes autotracking with click and track functionality for active object tracking, and orientation aid with support for dynamic overlays for quick orientation. Built-in cybersecurity features such as signed firmware and secure boot ensure the integrity and authenticity of the firmware. Furthermore, reduced bandwidth and storage needs technology with support for H.264/H.265 significantly lowers bandwidth and storage requirements.
HDTV 1080p at 50/60 fps, with 40x optical zoom
Advanced low-light technology
Autotracking and orientation aid
TPM, FIPS 140–2 level 2 certified
Temperature Range: -20°C to +50°C
cFMus, ATEX, IECEx, INMETRO, UKEX/UKCA*, PESO* Pending
Class I II III Division 1 Gr B,C,D,E,F,G; II 2 G Ex db IIB+H2 Gb II 2 D Ex tb IIIC T85°C Db
Made in Houston, Texas.
The embedded analytics shall be backed by free support within warranty period.
The main unit shall be backed by a five years manufacturer warranty.
The contractor or designated subcontractor shall submit credentials of completed manufacturer certification, verified by a third party organization, as proof of the knowledge.
Casing (X)
A = Aluminum casing powder coated red
S = Stainless Steel casing 316L
Certified for GASES:
Hydrogen
Ethylene
Propane
Methane
Certified for DUST:
Metal (Conductive) Dust
Coal (Carbonaceous) Dust
Grain Dust Add Your Heading Text Here Add Your Heading Text Here Add Your Heading Text Here Add Your Heading Text Here