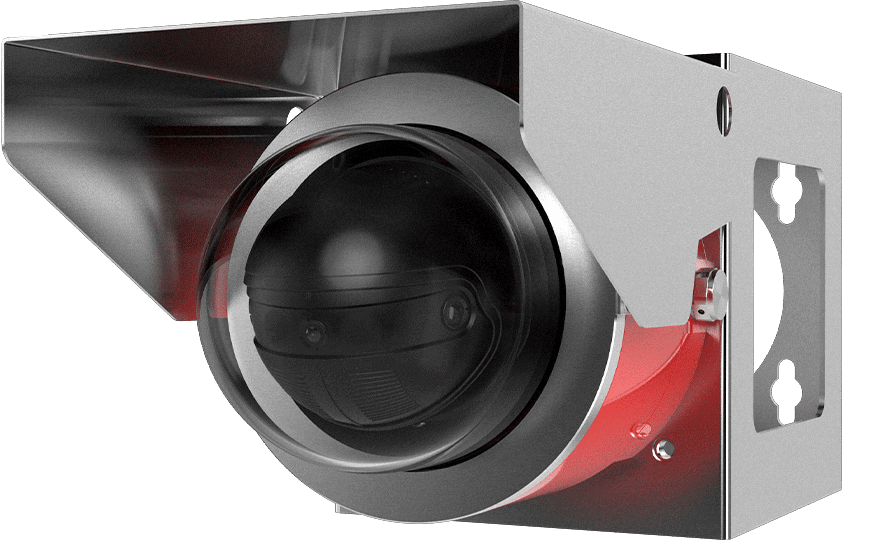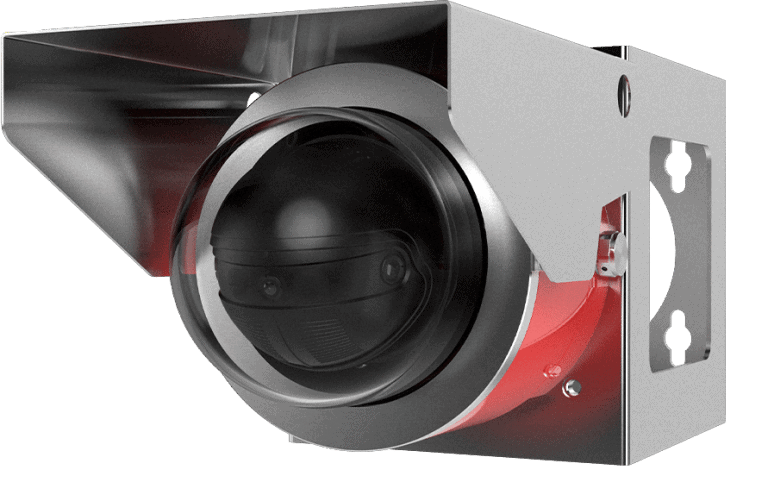 Explosion Proof Panoramic Camera
180° Horizontal, 90° vertical coverage
13MP multi-sensor camera with on IP address
Seamlessly stitched images
Built-in cybersecurity features
Support for audio input
Reliable Securing Kit included
Comparable to Axis ExCam XF P3807
Spectrum Camera Solutions D101-X-P3818-BD explosion-proof Camera
Certified (cFMus, ATEX, IECEx, INMETRO) for use in potentially combustible environments, this camera delivers a 180º panoramic overview of extensive areas with ultra-high resolution images and incredible details up to 30 fps. With 13 MP resolution and seamless stitching of all three images, it offers 180° horizontal and 90° vertical coverage with no blind spots. Including a variety of mounting options, it's also possible to mount two cameras back-to-back for a complete 360° overview, using a dual camera mount. Featuring edge-to-edge technology, it's easy to add support for audio enabling you to listen in to transactions or incidents. Additionally, built-in cybersecurity features prevent unauthorized access and safeguard your system.
13 MP multisensor camera with one IP address
180° horizontal, 90° vertical coverage
Seamlessly stitched images
Support for audio input
Built-in cybersecurity features
Temperature Range: -20°C to +50°C
cFMus, ATEX, IECEx, INMETRO, UKEX/UKCA*, PESO* Pending
Class I II III Division 1 Gr B,C,D,E,F,G; II 2 G Ex db IIB+H2 Gb II 2 D Ex tb IIIC T85°C Db
Made in Houston, Texas.
Casing (X)
A = Aluminum casing powder coated red
S = Stainless Steel casing 316L
Certified for GASES:
Hydrogen
Ethylene
Propane
Methane
Certified for DUST:
Metal (Conductive) Dust
Coal (Carbonaceous) Dust
Grain Dust Add Your Heading Text Here Add Your Heading Text Here Add Your Heading Text Here Add Your Heading Text Here