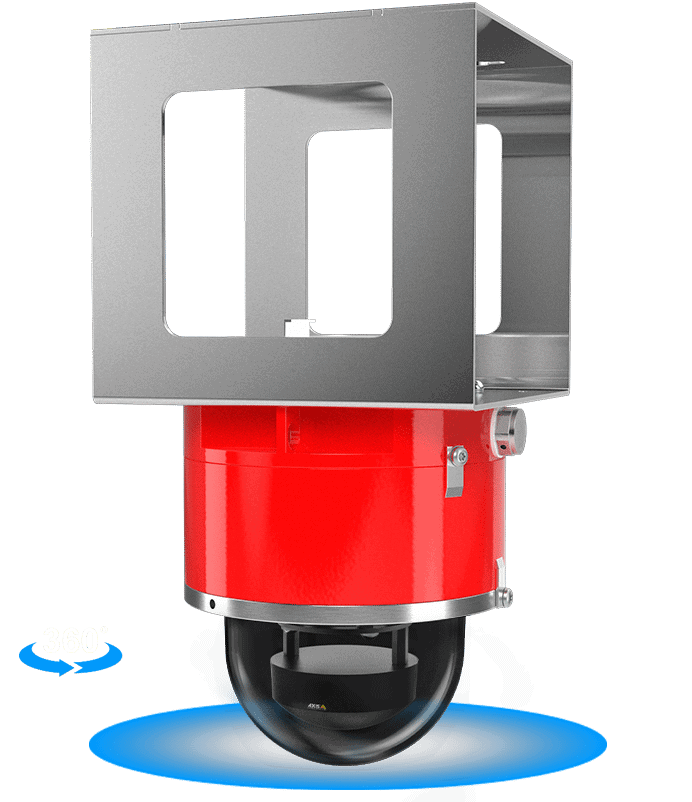 Explosion Proof Panoramic Dome Camera
12-Megapixel Effective Camera Resolution
360°C Panoramic Overview
Axis Forensic WDR
Zipstream supporting H.264 & H.265
Recommended for indoor use
Reliable Securing Kit included
Spectrum Camera Solutions D101-X-M3068-BD Explosion-Proof 360° Camera
Certified (cFMus, ATEX, IECEx, INMETRO) for use in potentially combustible environments,this network camera can deliver 360° panoramic overviews as well as a variety of de-warped views. It supports day/night functionality for improved sensitivity in poor light. And, advanced WDR imaging technology provides clarity when there's both dark and light areas in the scene. Furthermore, it features reduced bandwidth and storage needs technology and a powerful capacity for analytics. This product is delivered factory focused and features digital roll functionality for easy installation. Made from environmentally-friendly materials, it's re-paintable to blend in with any surroundings and there's black, vandal-resistant and smoke-detector casings available as accessories.
360° panoramic view
Advanced low-light technology and WDR imaging
Small and discreet design
Reduced bandwidth and storage needs technology supporting H.264 and H.265
Environmentally friendly materials
Temperature Range: 0°C to +40°C
cFMus, ATEX, IECEx, INMETRO, UKEX/UKCA*, PESO* Pending
Class I II III Division 1 Gr B,C,D,E,F,G; II 2 G Ex db IIB+H2 Gb II 2 D Ex tb IIIC T85°C Db
Made in Houston, Texas.
Casing (X)
A = Aluminum casing powder coated red
S = Stainless Steel casing 316L
Certified for GASES:
Hydrogen
Ethylene
Propane
Methane
Certified for DUST:
Metal (Conductive) Dust
Coal (Carbonaceous) Dust
Grain Dust Add Your Heading Text Here Add Your Heading Text Here Add Your Heading Text Here Add Your Heading Text Here